Marbella International Spanish School
The School
Our school is located right in the centre of Marbella, yet in a quiet street, just 3 minutes from the beach and the boardwalk and close to all the amenities of the city centre, it is also within easy walking distance of the coastal bus that runs between Malaga and Estepona.
Our lessons are held in spacious air-conditioned classrooms, all with natural light, equipped with several forms of multimedia and offer a high standard of comfort.
There is an underground garage near the school or you can park in the street although parking may be difficult at certain times.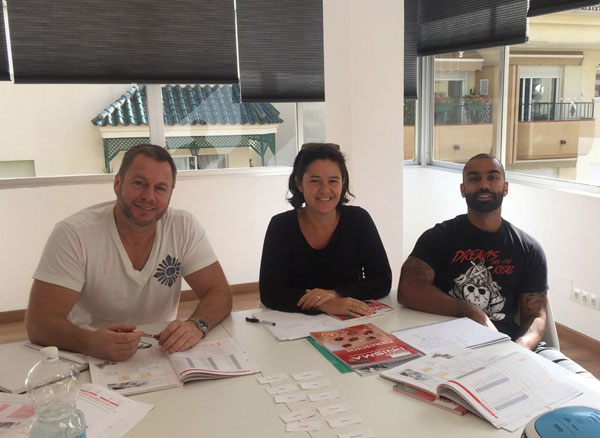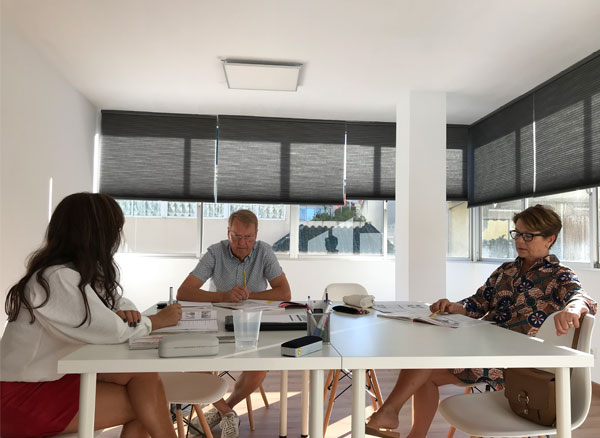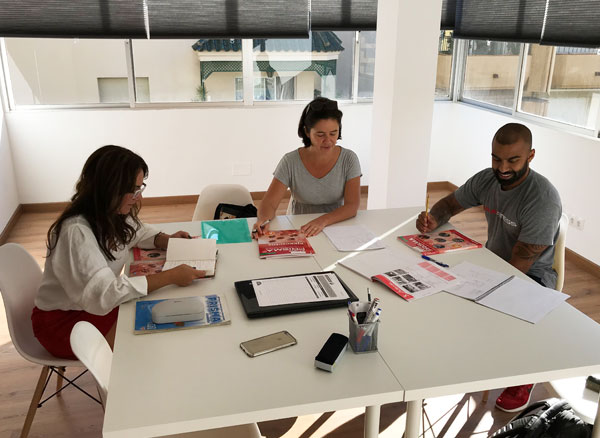 The Teachers
Our highly qualified teachers are native speakers with years of teaching experience under their belts. We only choose teachers who love doing what they do and are committed to sharing what they know with their students. They are the most important assets of our Marbella International Spanish School. We all share the same philosophy: our priority is to facilitate communication. Accuracy is improved through steady classwork, activities and sensitive correction and, of course, the opportunity for regular practice.
Our steadily growing team is made up of people who believe in adapting their methods to the profile of their students and who have the necessary experience to do this successfully. As we all know now, everyone learns differently.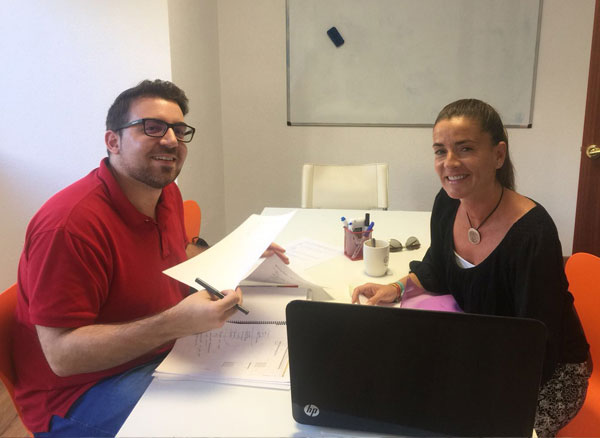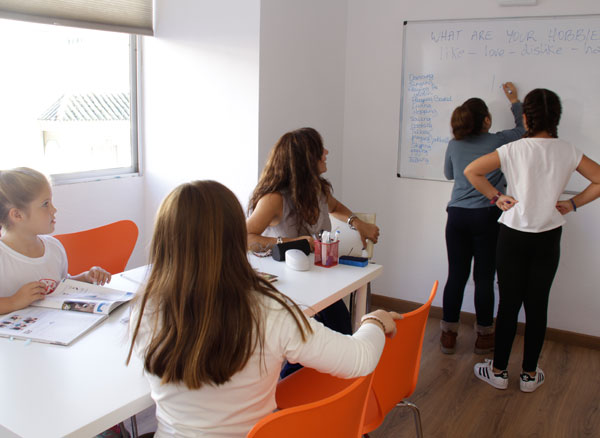 Maribel Ortiz
It was my love of language as a tool for communicating with people from different nationalities and cultures and my respect for and interest about other cultures that led me to study Translation and Interpreting at the University of Malaga, after many years learning English and German in Spain and abroad. But it was my lifelong passion for teaching that led me to specialise in language teaching, in particular my native language of Spanish.
During my career, I have met many people from different countries and taught many of them Spanish, introducing them to Spanish culture and our Spanish lifestyle, but I also learnt a lot from each of them. Thus, my slogan is sometimes teaching always learning.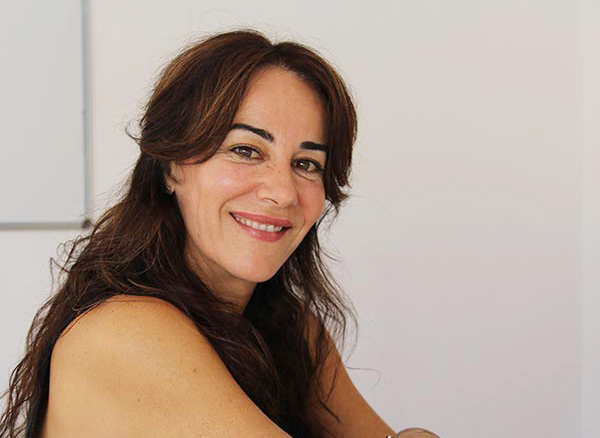 Marbella
Marbella is one of Europe's top holiday destinations. Also, thousands of people from all over the world have second homes in and around this hospitable and vibrant coastal town. There are plenty of advantages to learning Spanish in Marbella. Firstly, there is the location, which is just 40 minutes from Malaga International Airport, and within easy reach of the main Andalusian capital cities of Granada, Seville, Cordoba and Cadiz, not to mention the British city of Gibraltar, and even Morocco is only a couple of hours away. Secondly, the climate is fantastic making this a resort that residents and visitors alike can enjoy all year round. Thirdly, Marbella offers an exciting and ideal mix of cosmopolitan chic and traditional colour in a city of manageable proportions. Then there is a Fourthly, a Fifthly, and so on – but come and find out what the benefits are for yourself!