How long will it take me to become fluent in Spanish?
A question we often hear here at MISS is: How long will it take me to become fluent in Spanish? This, of course, is extremely difficult to calculate as everyone learns at a different pace and some invest more time than limited to the classroom learning.
Learning a language is never an easy task and people often give up saying it is too hard for them. When it comes to learning Spanish things are not different and it is usually the grammar what is considered to be the main reason of it.
I believe anyone can learn any language if they really want to. It is just a matter of will and time.
But first we will talk about fluency. What does it mean to be fluent at a language?
Dictionary.com defines fluency as the ability to speak or write quickly in a given language. Thus, fluency doesn't have anything to do with your pronunciation or accent.
It primarily has to do with your ability to communicate yourself comfortably in a given language.
But for the really curious ones we made an approximation of the number of hours a normal student would need to reach each level of Spanish, starting from A1 (elemental) and ending in C2 (superior).
Level 1: Survival I (A1, Elementary) – 60 hours of lessons
Level 2: Survival II (A2, Beginner) – 60 hours of lessons
Level 3: Conversational I (B1, Intermediate) – 60 hours of lessons
Level 4: Conversational II (B2, Advanced) – 100 hours of lessons
Level 5: Fluency I (C1, Proficient) – 100 hours of lessons
Level 6: Fluency II (C2, Superior) – 400 hours of lessons
At MISS we have been working with our Semi-Intensive Courses for a while and can assure that our students do actually reach Levels A1 and A2 in 5-6 weeks (50-60 hours of lessons). Our success is due to the limited number of students per class (maximum 6, average 3-4) and our dynamic lessons where our students have lots of chances to practice what they have learned in class.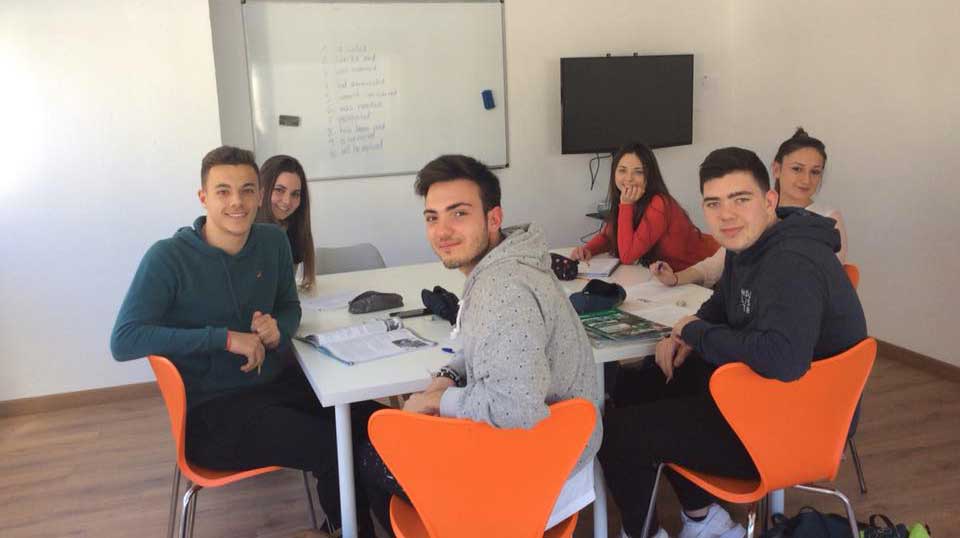 However, we can really help you with our lessons but it really depends on your motivation and the effort you are willing to put on it.
So the next question would be how do the students become motivated? Well, in fact, everyone has their own reasons to learn a language but a key fact to keep motivated is having as much fun as you can while learning –by meeting new people, hanging out with natives, becoming involved in a Spanish lifestyle…all in all, by practicing and practicing…
How long will it take me to become fluent in Spanish?